Hotel Ombretta Mare
Via Rapallo, 17 - Marebello
Services:
All inclusive
Animation
Hotel Ombretta Mare
Rimini Vacanze Mare Relax Weekly prices from May to September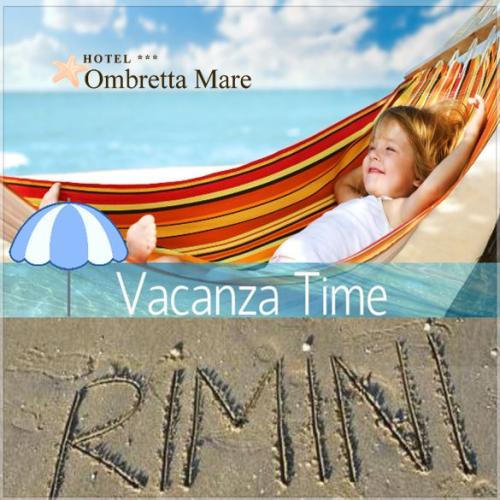 From
€ 332
per week / per person
7 Nights
Hotel Ombretta Mare
di Rimini offers special weekly offers
for the whole summer
to spend unforgettable holidays full of
comfort and relaxation
.
From March to September
you can take advantage of our promotions to give you one or more weeks of holidays, at unbeatable prices.
Our offers are
in
FULL BOARD
or in
ALL INCLUSIVE FORMULA
and include many comfort in the price.
In the
hotel
and at the
beach, children
can have fun with the
Animation
service and the
Baby ClubFor the whole family
: Entrance to the affiliated water park, where you will find fun
water slides
and
large swimming pools
.
FORMULA BASIC
includes:
Full Board + Parks with Pools and Water Slides and Animation
FORMULA MARE
includes:
Full Board +
water at meals
+ Beach Service 1 umbrella and 2 sunbeds + Parks with Pools and Water Slides and Animation
The
ALL INCLUSIVE FORMULA
includes:
Full Board +
Drinks with meals
(water, wine, cola and orange juice) +
Beach Service:
1 umbrella and 2 beds + Air Conditioning + Guarded parking + Parks with Pools and Water Slides and Animation
In detail our WEEKLY OFFERS
from 26/05 to 02/06 Sea Formula € 332 (free child up to 6 years)
from 09/06 to 09/06 Sea Formula € 360 (free child up to 6 years)
from 09/06 to 16/06 Formula Mare € 378
from 16/06 to 23/06 All Inclusive € 413
from 23/06 to 30/07 All Inclusive € 413
from 30/06 to 28/07 All Inclusive € 455 (limited offer)
from 29/07 to 04/08 All Inclusive € 490
from 04/08 to 11/08 All Inclusive € 574
from 11/08 to 18/08 All Inclusive € 602
from 18/08 to 25/08 All Inclusive € 532
from 26/08 to 01/09 All Inclusive € 413
from 01/09 to 08/09 All Inclusive € 392
from 08/09 to 22/09 Formula Mare € 332 (free child up to 6 years)
CONTACT US FOR A CUSTOM QUOTE!Hotel Ombretta Mare
Tel. +39 0541/373009
Fax +39 0541/480639
E-mail: info@hotelombrettamare.it
Ask for information
Further offers from this hotel