Company
Promozione Alberghiera was set up in 1968 and grouped together 9 members, which now number over 200.
The aim of the co-operative is to give a voice and power to hotel entrepreneurs, using the co-operative system, which has now developed based on a network company model.
PA plays a general strategic role, directing, guiding and controlling the companies and consortia it has created. In this light, it seeks to promote the "total quality" of the tourist product by creating specific 'brands'.
Through the explosion of various "forms of tourism" and the integration of the destination-area and the product, Promozione Alberghiera has become a leader in the main entrepreneurial experiences between the private and public sectors. This has enabled further integration between hotel businesses and the area.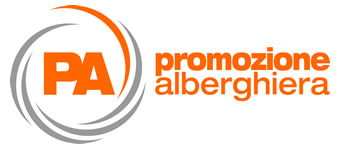 This is the sector that deals with relations with co-operative members and on their behalf:
- manages relations with suppliers, stipulates agreements and promotes their dissemination
- plans and implements services to promote and facilitate management of associated structures
- deals with marketing instruments, collective promotion/sales activities and web-advertising instruments:
– paper catalogues
– on-line catalogues
– advertising campaigns
– directory
Click here
to receive our paper catalogues free-of-charge


PA Servizi
Tel. 0541/305858 Fax 0541/305859
e-mail: servizi@promozionealberghiera.it
cataloghi@promozionealberghiera.it
www.gruppopromozionealberghiera.it