BUSINESS
Rimini keeps abreast of the times: it boasts a
new Exhibition Centre
which is easily accessible by train and is going to inaugurate a
new conference building,
which will be
the largest in Europe
and will be provided with modern equipment and state-of-the-art technological devices.
Hotels in Rimini are situated in a strategic position which make them the ideal accommodation facilities for
business travellers.
Many
hotels
are provided with well-equipped
meeting rooms
and coffee break facilities which are able to suit the needs of those interested in arranging important
business meetings
RIMINI FAIR SCHEDULE 2015 2016
We're sorry!
there are no offers...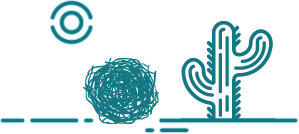 Rimini's business hotels provided with congress centre
Those interested in experiencing utmost relax after a day of hard work should stay at hotels provided with
beauty centre,
which give them the opportunity to have a sauna, enjoy relaxing massages or undergo regenerating treatments.
Those interested in visiting Rimini will have the opportunity to spend pleasant evenings at local
restaurants, pubs, discos and night clubs
.
Business travellers who are also interested in discovering the local
culture
will have the possibility to visit the so-called Domus del Chirurgo (Domus of the Surgeon), Rimini's Museum and the city's fascinating old town.
Take advantage of the special offers and promotions proposed by local hotels to turn your
business stays
into pleasant experiences.
Request a quote for your stay