Hotel Demo
Via Giovanni dalle Bande Nere 20/22 - San Giuliano Mare
Services:
Bed & Breakfast
Description
Awakening the sense of wonder and creating a memorable experience is the goal of DEMO, a visionary idea transplanted into the context of the Romagna Coast with feet sunk in the golden sands of Rimini.



Starting from the recovery of a disused local pension, the project involved the involvement of 13 architectural firms called to rethink the spaces of what will become a hub for experimentation in hospitality, each with their own inspiration and their own idea of hospitality.

So an eclectic space that brings together different design figures, in the name of connection and uniqueness and which will be the reference point for the sector.



There is no other example of this kind in Italy, it is a unique experience that aims to be an attraction in the destination and aim to ensure that staying in the hotel is an emotional and experiential adventure thanks to its originality.


Further services
Air conditioning
Annual opening
Credit cards
Lift
Opening for fairs
WI-FI - Wireless
Air conditioning
Balcony
Frigobar (minibar)
Hair-dryer

Read more
Contact us without obligation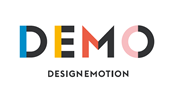 Ask for information