Hotel Solidea
Via Petropoli, 18 - Viserbella
Hotel Solidea
Happy children at Solidea: beach offer for families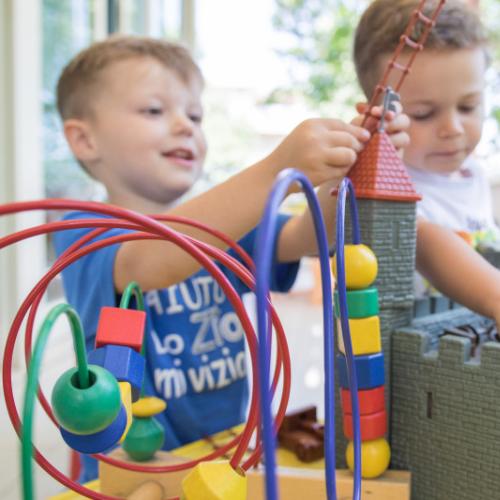 From
€ 410
per week / per person
7 Nights
Also this year at our
Hotel Solidea
there is a
super promotion dedicated to children
in the low season
: take advantage of our
Rimini hotel offer for free and discounted children
, a special offer for
families on holiday in Viserbella
!
By staying in our hotel in
May
,
June and September, children are discounted
for a stay that includes
a fresh welcome drink to get to know each other better
accommodation in a double room + fun bunk bed with bathroom, balcony, ceiling fan (on request, also air-conditioned rooms), TV, safe. Safety sides and camping beds are available free of charge.
delicious breakfast with the cakes of the cook Donatella and more: wide choice of sweet and savory products, cereals, seeds and yoghurt, juices and coffee, fruit, cold cuts, eggs and cheese
lunch and dinner with an appetizing choice menu served at the table and delicious appetizers, side dishes, salads, always fresh and different products every day.
Baby food tailored for the little ones and flexibility in times, high chairs available.
mineral, local wine, soft drinks with meals
umbrella and two sunbeds per room at the establishment closest to the hotel
free use of our beach towels (1 per person / per week)
free wi fi throughout the hotel
free bicycles available
small thank you gift
For the little ones, lots of extra attention: bath
tub
, and reducers or potties for the toilet, books and
toys available
in the hall, small outdoor area with
slide, playhouse
, swing, the
Terrace of games
, in the restaurant room. ..and
on the beach:
play equipment, workshops and entertainment!
ALL THIS in your 3-star hotel in Viserbella di Rimini
starting from
...
€ 410
per adult per week! (variable price in relation to the chosen week)
If accompanied by 2 adults, 1 child is
free up to 3 years
discounted from 30% to 50% from 4 to 12 years
What are you waiting for? Contact us now and request now the rates for the
all-inclusive family holiday offer in May, June and September!
[FORM_RICHIESTA_INFORMAZIONI]
Ask for information
Further offers from this hotel