Hotel Solidea
Via Petropoli, 18 - Viserbella
Hotel Solidea
June Offer in Half Board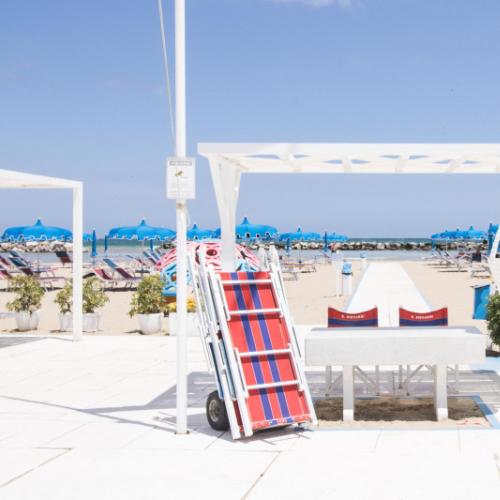 Do we need to switch off, change the air and rest from the hardships of winter? Here are 3 good reasons to choose now this
offer in Viserbella in June
to enjoy a week in the most convenient time of the year!
1) the
kitchen
: at Solidea we can't wait to let you rediscover the joys of the table, after months of canteens and sandwiches.
2)
excursions
: an entire region to visit, by bike, bus or car. Hills and villages, seaside towns and theme parks await you to delight you with unexpected views and attractions. Every week we will accompany you for an evening to discover Rimini and Santarcangelo di Romagna
3) the
sea
!! because the dining room and the bathrooms can no longer wait!
All this in your
three-star family hotel in Viserbella
(Rimini North):
June low cost holiday offer in
Half Board
in Rimini starting from
€ 44
** only for a
minimum stay of 5 nights **
welcome drink
accommodation in a triple or quadruple room with bathroom, balcony, ceiling fan (on request, air-conditioned rooms with a small supplement), TV, safe
delicious breakfast with a wide choice of sweet and savory products and many homemade cakes
lunch or dinner with an appetizing menu of your choice served at the table and essential appetizers, side dishes, salads, always fresh and varied products.
free use of our beach towels (1 per person / week)
agreement with the bathing establishments closest to the hotel
free wi fi throughout the hotel
free bicycles available
small thank you gift
Book the best rooms now. The offer is subject to availability and duration limitations, not combinable with other promotions.
Ask for information
Further offers from this hotel