Hotel Dei Platani
Viale Oliveti, 76 - Miramare
Services:
Wellness
Veggie and gluten-free
All inclusive
Animation
Hotel Dei Platani
Discover Rimini and its art, traditions and taste...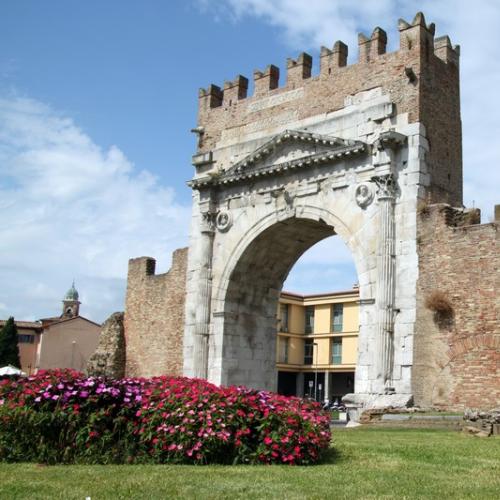 From
€ 30
per day / per person
Rimini is not just the sea, it is also the place of dreams and fantasy, it enhances the cultural heritage of the Maestro with the Fellini, archaeological complex of the Surgeon's Domus.
Take the opportunity to get to know the Visitor Center of Roman Rimini, the multimedia museum that tells the story of ancient Ariminum and from here, thanks to the map that reconstructs Rimini at the time of ancient Rome, trace your ideal route.
We at the Hotel dei Platani are in Miramare, in a strategic position, with an
easy and quick connection to the center of Rimini → in 10 minutes by Metromare,
the brand new sustainable mobility system that connects Rimini to Riccione in a short time.
CITY RIMINI "
From the sea to art, from entertainment to culture"
(offer valid until 30 September 2024)
B&B starting from €30.00
per person per day
HOLIDAY WITHOUT THOUGHTS
By booking at the Hotel dei Platani you can decide to postpone your holiday whenever you want
The offer includes:
Welcome aperitif
Overnight stay in a double room on a charming floor dedicated to Fellini
Fantastic Organic Breakfast
Super-fast Wi-Fi in the room and in the common areas
Parking space inside the hotel or 200 meters away
A Holiday Coach at your disposal, who will recommend events and places to visit to make your holiday unique
Book now!
Hotel Dei Platani
Tel. +39 0541 372062
WApp +39 333 2954692
Email:
info@hoteldeiplatani.com
Ask for information
Further offers from this hotel