Hotel Corallo Rimini
Viale Vespucci, 46 - Rimini - Marina Centro
Services:
Pool
Pet-friendly
Veggie and gluten-free
All inclusive
Animation
Hotel Corallo Rimini
BEER ATTRACTION OFFER: BOOK AT HOTEL CORALLO RIMINI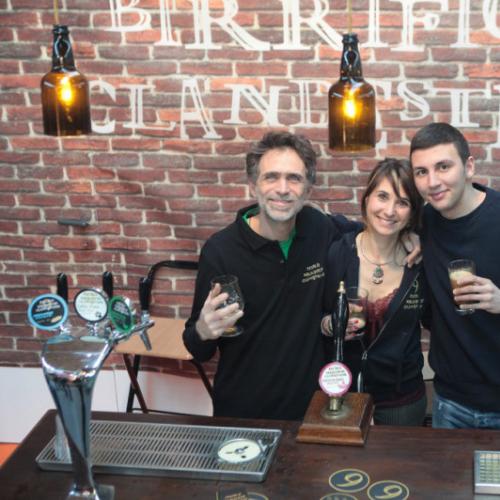 BEER ATTRACTION OFFER: BOOK YOUR ROOM AT HOTEL CORALLO RIMINI, AND GET THE BEST COMFORT!
From the 15th to the 18th of February, for the sixth year in a row, here comes Beer Attraction at Rimini Fiera!
The International event dedicated to the artigianal beers and brewing specialties, with the collaboration of Italian Chefs Federation thanks whom you'll find also the Food Attraction event in the same location, a section that combines brewing specialties and the Food made in Italy (and not only these!)
A news for the year 2020: the event will take place concurrently to FoodNova, event that incorporates all the novelties of food needs and trends of modern times: gluten-free or lactose-free cooking, as well as vegan, vegetarian and ethnic diets!
There are many good reason on why you should stay at Hotel Corallo Rimini:
You are in the "hearth" of Rimini: just few minutes from the different choices for meals and shopping;
In front you will find the sea: the perfect place for a relaxing walk during sunrise or sunset! By foot or bike, the sea during winter is an unique show.
Hotel Corallo Rimini is well connected to the Fiera with public transportations and you will find a WIFI connection. And it's free for the whole accommodation!
You have the opportunity to try a breakfast with balanced nutritive principles. For Us, this is the most important meal of the day, and it's prerogative make You start the day in the best way!
Our kitchen will be open for dinner from the 14th till the 18th of February, and on Saturday the 15th a surprise will wait for you… the bartender Charles Flamminio will be here to prepare you the most tasty drinks of the Riviera, with a special aperitif buffet!
The price in bed&breakfast accomodation will start from:
€43,00 in single room
€53,00 in Economy double single use room
€66,00 in Economy double room
* price for each day *
For Info and bookings, Fabio, Cristina, Elisa, Tiziana and Simona are available at: +39 0541 0541 181 2558, or at info@hotelcorallorimini.com
Ask for information
Further offers from this hotel