Hotel Apollo
Via Spina, 3 - Viserbella
Services:
Pool
Wellness
All inclusive
Hotel Apollo
SPECIAL PACKAGE FOR PARKS 2021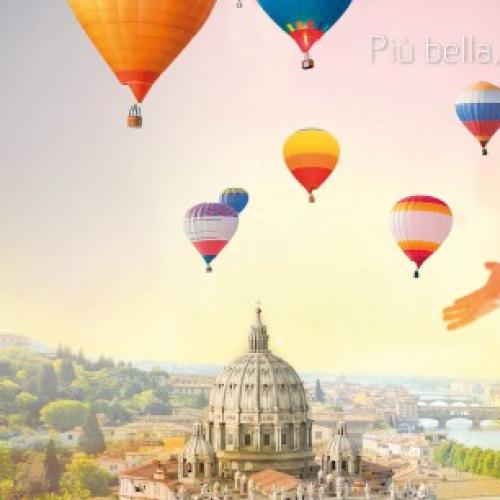 From
€ 38
per day / per person
Special Package with entrance to the Parks of the Romagna Riviera
You just want to have fun, the Package Parks gives the opportunity to spend days of pure fun in one of the parks in the Romagna Riviera a choice of Italy in Miniature, Oltremare, Le Navi, Acquafan ( from 1 June ).
Discover the incredible discounts at the Riviera's parks, exclusively for guests at Hotel Apollo in Viserbella
Italy in Miniature – Rimini
This is a fabulous adventure and otherwise impossible: the most famous miniature theme park explores the cultural heritage of Italy and Europe, with over 270 perfect scale reproductions of monuments and architectural masterpieces. Stroll along Venetian canals, visit the Colosseum and admire Vesuvius, in a matter of hours: it seems impossible. But you haven't tried it at Italia in Miniatura!
Oltremare – Riccione
Oltremare theme park, fun, nature, environment: the island of Ulysses, dolphin lagoon, owl mill, planet sea, the farm. It's a paradise of fun! 4000 square metres and an opportunity too for an educational experience. Find out about life on the Po delta, farm animals, the world of dolphins, the elegance of seahorses and the nature that's all around us. A truly extraordinary experience, and not just for the kids.
Aquafan – Riccione
Europe's best-known water park; over 20 years and millions of visitors! The secret of its success? It's not just a water park but a veritable water city, with white water rivers, kamikaze runs, wave pools, twisters and speedruns. Guaranteed fun.
Le Navi – Cattolica's Aquarium
A new way to discover the sea, its inhabitants and its history. The marvellous adventure of the sea, from its origins on earth to the present day. The world of sharks and 3000 fish from all over the planet, in the largest Aquarium on the Adriatic coast at Cattolica: here you can dive face to face with sharks, unique in Italy.
The package includes:
Stay

in Room

Comfort, J. Suite or Suite

Possibility of

Bed and Breakfast, Half Board or Full Board

Car park

Wi-

fi throughout the

Hotel

INDICATES YOUR REQUEST IN A PARK WHICH YOU ARE INTERESTED AND WE WILL MAKE AN OFFER TO MEASURE
Ask for information
Further offers from this hotel