Hotel Villa Dei Gerani
Via Timavo, 2 - Rivabella
Services:
Pet-friendly
Veggie and gluten-free
All inclusive
Animation
Hotel Villa Dei Gerani
OFFER FULL BOARD JUNE TO THE SEA WITH YOUR CHILDREN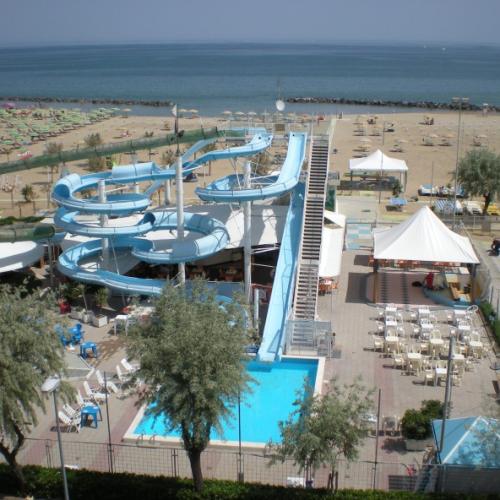 Hotel Villa dei Gerani will welcome you and your children with true family warmth:
will help you to fully enjoy your holiday, between relaxation and fun.
FAMILY SERVICES

Children to sleep
You can request free cots, side rails, baby baths, reducers for the toilet, lights.
Children at the table
Our cuisine that offers traditional Romagna dishes will conquer the palates of your children with healthy and delicious menus. The meal schedule will be customized according to the needs of each child. Every day we prepare a rich past with fresh vegetables and a light vegetable broth. High chairs, lift-chairs, cutlery, saucers, glasses and placemats are available.
Children outdoors
Available bicycles with seats, strollers, games for the sea, children's area with slide, tables, books and buildings.
FULL-BOARDThe choice to best enjoy your holiday at the Villa dei Gerani hotel.
- Breakfast with savory and sweet products, freshly baked from Lorena.
- lunch and dinner with meat, fish and vegetables of quality and territory.
- Our theme nights are an exaltation of flavors, tradition and genuineness.
- The tagliatelle made with rolling pin and the baked piadina at the moment are an experience to try.
- Purified draft water at meals.
- Wifi connection.
- Free car parking (minimum 7 days).
from € 45.00 per day per adult
DISCOUNTS CHILD in room with 2 adults
0 - 3 years free
4 - 10 years 50% discount
11 - 16 years 20% discount
DISCOUNTS CHILD in room with 1 adult
0 - 3 years € 10.00 per day
4 - 10 years 30% discount
11 - 16 years 10% discount
BEACH SERVICE
1 umbrella + 2 sunbeds
euro 10.00 per day
to be paid directly to the lifeguard

Request a personalized quote!
info@hotelvilladeigerani.it
Ask for information
Further offers from this hotel