Hotel Acquario
Via San Salvador, 42 - Torre Pedrera
Services:
Pool
All inclusive
Animation
Description
Hotel Acquario was fully renowed two years ago and is located along the seaside in Torre Pedrera. As it is barrier-free everyone can access and it is conformed with the new fire rugulations. The veranda over the beach is nice and relaxing and takes to the large bright hall that is open 24 h a day for your needs.

The air-conditioned dining room, located on the ground floor, offers a sweet and various buffet breakfast that is served until 12 pm. Our cuisine, which always makes you choose from 2 menus, is excellent and rich. Meat and fish are served everyday and the buffets are rich and big with a choice of fresh vegetables at lunch and cooked vegetables at dinner. The hotel is also ideal for those people with babies; cradle, high-chair, fresh milk, bibs are available and we can cook baby soups so mothers can feed their babies before normal meal hours.

Comfortable, spacious, bright, all with sea view and balcony, rooms are equipped with every kind of facilities to meet your needs. It is possibile to book comunicating rooms that have the following facilities: rooms for disabled people.
Further services
Air conditioning
All inclusive
Animals admitted
Baby club
Bar
Car park
Children games
Credit cards
Dogs
Entertainment

Read more
Contact us without obligation
Price List
Price list 2016
All Inclusive
Full board
Half board
24/05/2020 -> 29/05/2020
€ 56,00
€ 50,00
€ 47,00
30/05/2020 -> 12/06/2020
€ 61,00
€ 51,00
€ 48,00
13/06/2020 -> 19/06/2020
€ 67,00
€ 56,00
€ 53,00
20/06/2020 -> 26/06/2020
€ 70,00
€ 59,00
€ 56,00
27/06/2020 -> 31/07/2020
€ 75,00
€ 64,00
€ 60,00
01/08/2020 -> 07/08/2020
€ 79,00
€ 68,00
€ 63,00
08/08/2020 -> 16/08/2020
€ 88,00
€ 77,00
€ 72,00
17/08/2020 -> 21/08/2020
€ 81,00
€ 70,00
€ 65,00
22/08/2020 -> 28/08/2020
€ 72,00
€ 61,00
€ 58,00
29/08/2020 -> 04/09/2020
€ 69,00
€ 58,00
€ 55,00
05/09/2020 -> 13/09/2020
€ 61,00
€ 51,00
€ 48,00
Reductions
Children 0-1 years
60%
Children 2-5 years
40%
Children 6-12 years
30%
Supplements
Single Room (per day)
€ 10,00
stays less than 3 days (per day)
€ 10,00
---

Print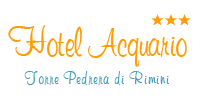 Ask for information