Hotel Ombretta Mare
Via Rapallo, 17 - Marebello
Services:
All inclusive
Animation
Hotel Ombretta Mare
Special summer on the Riviera offers August Rimini hotel all inclusive and family plan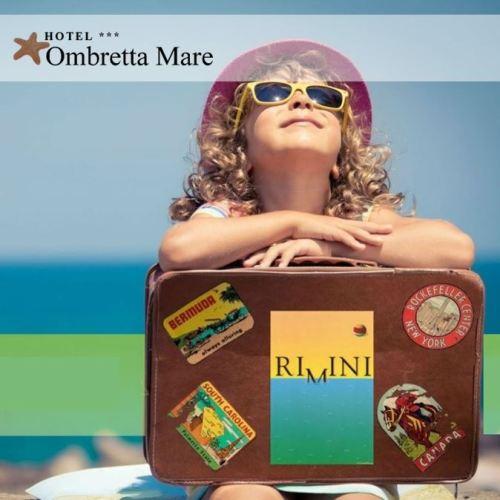 OFFERS PROMOTIONAL WEEKS ALL INCLUSIVE
For your August holidays in Rimini ... spend your summer on the Riviera with us!

Elegant and friendly, all the staff of the Hotel Ombretta Mare are waiting for you to spend an August with us ... great!
Family plan, Animation and Water Parks ... the fun village you were looking for, ideal for your family and children is here!
All inclusive stays SPECIAL family plan: book for 4 and pay 3 rates
Animation and Parks with swimming pools and slides
all included in your stay!

Our ALL INCLUSIVE formula includes:
Full board
Drinks with meals
Umbrella and sunbed
Air conditioning
Wifi
Secure parking
Animation in the Hotel and on the beach
Water parks with 3 swimming pools and 5 slides

from 02/08 to 08/08 € 525.00
from 09/08 to 15/08 € 616.00
from 16/08 to 22/08 € 553.00
from 23/08 to 29/08 € 455.00

Book now ... the ideal holiday for your FAMILY awaits you here!

Hotel Ombretta Mare
Tel. +39 0541/373009
Fax +39 0541/480639
E-mail: info@hotelombrettamare.it
Ask for information
Further offers from this hotel