Ambienthotels Panoramic
Viale Domenico Cimarosa, 1 - Viserba
Services:
All inclusive
Animation
Ambienthotels Panoramic
Special Holiday Bike Hotels in Rimini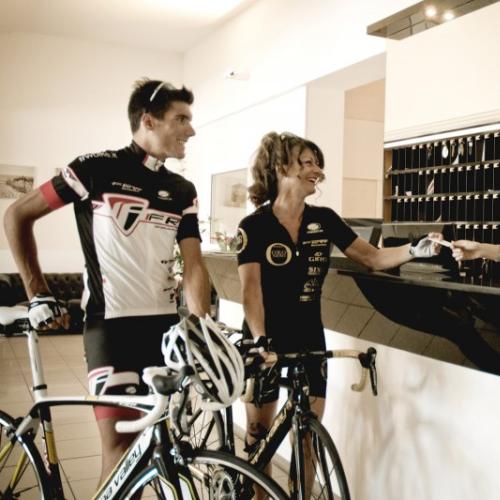 From
€ 448
per week / per person
7 Nights
SPECIAL HOLIDAY FOR BIKER.

Special Offer reseved who would like to discovere of land and our hinterland full of ways for everyone. From Valmarecchia, the Conca Valley and finally to the coast by Most simple suitable for families up to the most difficult and the most experienced.
Discovering the many places offering Rimini and the Adriatic coast. There our guides and possibilities of excursions with groups (all difficulties) with guides.
You can explore of Medieval Castles, Fortresses, cellars or wine tasting along the Adriatic Coast.
Our guest services Bike:
* Possibility to rent bikes
* Free storage
* Repair shop
* Guide
* A super Sweet and Salty Breakfast Buffet
* Dinner at the hotel
* Opportunity to dine in Farmhouse
Also free:
- Parking for cars
- Transfer Service Station
- Unlimited Wi-Fi
- Free entrance to Fitness Center at the "Village Mantra" only 300 meters

Our special offer with half board from € 448 per person per week in double room (May, June and September)
Estimates for groups.
Ask for contact information.

Ambienthotels Panoramic
Tel. +39 0541/732663
Fax +39 0541/732874
E-mail: panoramic@ambienthotels.it
Ask for information
Further offers from this hotel